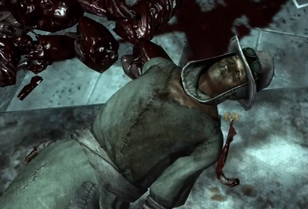 Johnny the Hobo is a wastelander found dead in "The City" mod for Fallout: New Vegas and is encountered in the 4th part of Al's playthrough of the mod. Al is upset about Johnny's death and how he was shaved. He dragged the hobo to Steve and asked him for help but Steve only pooped on his corpse. After that, Al took his money and left. Al says Johnny died fighting Super Mutants, but he is found laying backwards on an ammo crate.
Ad blocker interference detected!
Wikia is a free-to-use site that makes money from advertising. We have a modified experience for viewers using ad blockers

Wikia is not accessible if you've made further modifications. Remove the custom ad blocker rule(s) and the page will load as expected.