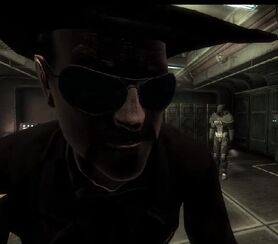 Doctor Vacation is a convicted pedophile in the mod playthrough. He is seen in the montage The Underground Creature when Doctor Vacation is creating "a vicious creature " from a teddy bear. He is killed in the resulting explosion.
Doctor Vacation shot Al in the face with a Mini Nuke.
Doctor Vacation is the creator of the horrible monster.
His name could possibly be a reference to Doc Holliday.