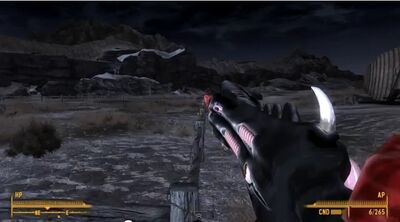 A Living Gun! is a part of the Fallout New Vegas mods series. It was uploaded to YouTube by AlChestBreach on January 11th, 2012.
In this video, AlChestBreach reviews four mods.
Mods Reviewed
Edit
In this video, the Radroach Steve returns after a short break.
The Tyranid Impaler Cannon makes sounds extremely similar to various Zerg units and creatures in the Starcraft series.